Posted on January 17, 2019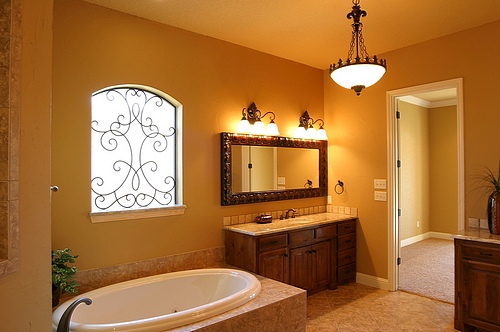 Bathroom renovations are perhaps some of the trickier aspects of interior design. Bathrooms serve a very utilitarian function after all, and there is often very limited space to work with. However, this doesn't mean that you are all out of options when it comes to livening up your bathroom interiors. With a little creativity and ingenuity, it is possible to turn your bathroom into a place that you can call your own, without sacrificing any of its functionality. Here are some ideas worth trying out.
Bathroom renovations can begin with the installation of shelves at strategic spots. Most bathrooms are limited to a single set of standard shelves when a couple more ideally situated shelves would be more suitable. The area right above the toilet is a good place to install a small set shelf, just as long as it doesn't get in the way. You can also install a shelf above the bathroom door for storing lightweight items. There are also many options in decorative fixtures and accessories that can enhance functionality and provide additional decorative touches.
If you need to have a radiator in your bathroom, your space options might be a bit more limited, but there are still ways to deal with it. You might opt for a larger cabinet that houses the radiator instead of the standard radiator box. This will allow you to add extra storage and shelving options, essentially making the box perform a dual function.
Don't neglect reworking your cabinets when performing bathroom renovations. If space is tight, you might want to consider installing pullout cabinets that will help keep your stuff organized and out of the way. You can even place a Lazy Susan in the interior of your vanity as a way to keep things handy, and to minimize clutter that would otherwise take up much-needed space.