Posted on March 12, 2019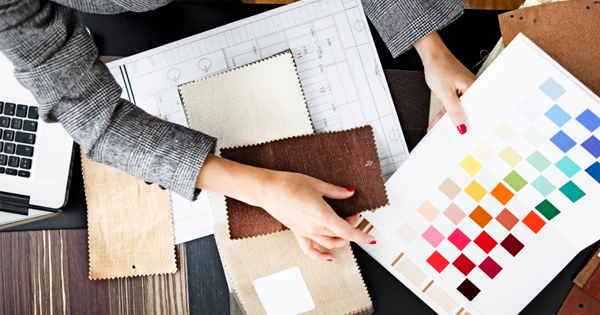 If your renovation or remodeling project requires more work than moving a few pieces of furniture around and changing out the carpet, it may be time to consider hiring an interior designer. For remodelers on a budget (which is basically every singe remodeler!) the idea of hiring one may seem extravagant to be sure. But when you consider that an interior designer will assume many of the roles traditionally assigned to subcontractors, adding one to your payroll maybe a more cost-effective decision than you thought. Better still, interior designers can improve your home in ways beyond the capabilities of even the best subcontractors around.
Interior designers basically plan and design spaces in a manner that enhances its aesthetic appeal as well as functionality. Form and function are equal priorities for the most capable interior designers, and every thing they do for a space serves these two specific purposes.
A good interior designer will also know how to best maximize the specific qualities of a particular space, emphasizing and enhancing positive attributes and downplaying less desirable qualities or eliminating them entirely. Properly implemented, the role of the interior designer becomes less about dressing up a space as it is about formulating a more cohesive whole that merges the owner's unique needs and preferences with aesthetic and functional considerations.
Hiring an interior designer can be a great way to come up with a finished plan if you are fresh out of ideas. But these professionals can also be helpful even if you already have a definite and fully-formed concept of how you want your space to look. By coursing your ideas through an interior designer, you gain the advantage of his extensive expertise and technical knowledge in specific aspects of design. This in itself will help you deal with potential issues and avoid costly design mistakes.