Posted on May 9, 2019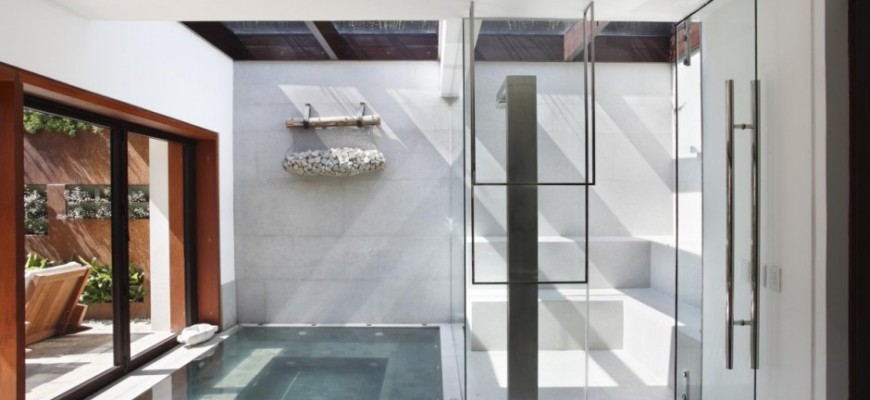 City life is typically very fast-paced so city dwellers rarely find the time to relax and appreciate the simple joys that life has to offer. Space and time are both considered luxuries especially for those who stay in the city for work. This is why it is important to turn your apartment into a relaxing haven where you can kick off your shoes at the end of a tiring day and unwind. If you don't have time to go to the spa, you can always turn to your bathroom for that much needed R&R and there is perhaps nothing better than a recessed or sunken tub to make you feel like you're in a spa session even while you're at home. If you've been living on daily showers ever since you can remember, you might want to rethink having a tub installed in your bathroom. If you want an idea of how much space a recessed tub will take up, visit a bathroom showroom to check out your options.
The beauty in recessed tubs is that they can make your bathroom look bigger. Since they are sunken, it doesn't really look like they're taking up too much floor space. Plus, you don't have to worry about bumping into corners when you're in a hurry.
If you're lucky enough to have a window in your bathroom, you can replace it with a large window and have your sunken tub installed beside the window. This is great especially for those who live in apartments with a great view, as you can look outside while you're soaking in your tub for a more relaxing experience. Visiting a bathroom showroom will give you an idea of how you can incorporate a recessed tub into your existing bathroom's design.
While recessed tub installation costs more than a freestanding tub, the benefits will certainly outweigh the costs especially if you don't really get to go on vacations often. You can visit a bathroom showroom to get a feel of what it would be like once your sunken tub has been installed. It might seem like a frivolous addition but if you're installing a tub anyway, you might as well opt for something that you would truly enjoy.