Posted on January 16, 2019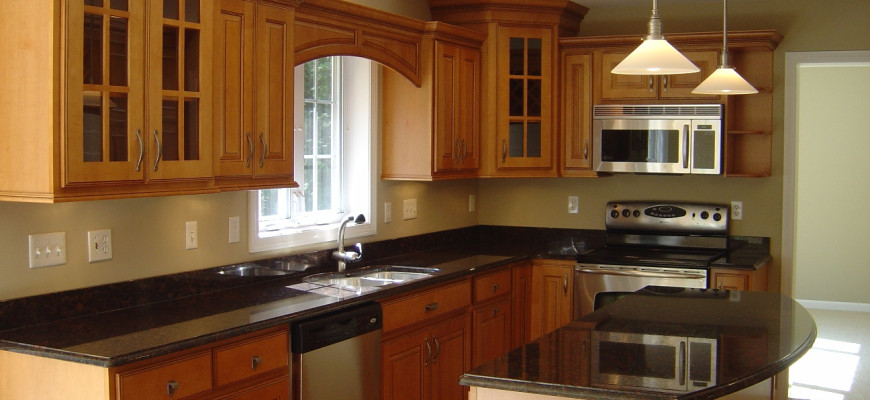 Redesigning Your Kitchen For More Space
Everyone is always looking to increase the available space in the kitchen, either as a way to maximize efficiency or simply to enhance its appearance. These tips for kitchen renovations can help you make the most out of your limited space, and they can easily be adapted to your existing kitchen design.
Install mirrors
Mirrors are often used as an interior design tool in order to produce the illusion of more space. Installed at strategic points in your kitchen, mirrors can help provide a more spacious look to even the most cramped kitchens.
Use the space close to the ceiling
An oft-neglected area in kitchen design is the space between the furniture and the ceiling. By designing your cabinets to extend all the way up to the ceiling, you can maximize your available space and have a more compact appearance at the same time.
Opt for armless chairs
Heavy, ornate chairs with arms may look impressive in spacious dining rooms, but they have no place in smaller kitchens. Opt for smaller, armless chairs instead for a more flowing and spacious feel.
Stow away odds and ends
Any clutter lying around can take up a lot of space that is best used for other purposes. After your kitchen renovations are done, you might want to give some thought to baskets and trays that can be used to hold odds and ends that would otherwise take up much-needed space.
Organize your spices in a rack
If you like to use a lot of spices in the kitchen, you might not realize how much space they take up. Invest in an attractive spice rack and you will be able to free up more space and display your spices in a more flattering manner.
Optimize your color scheme
Give some thought to your color scheme when doing your kitchen renovations. By limiting your color pallet, you will enhance the illusion of space and have a more unified look to your kitchen as well.