Posted on February 18, 2019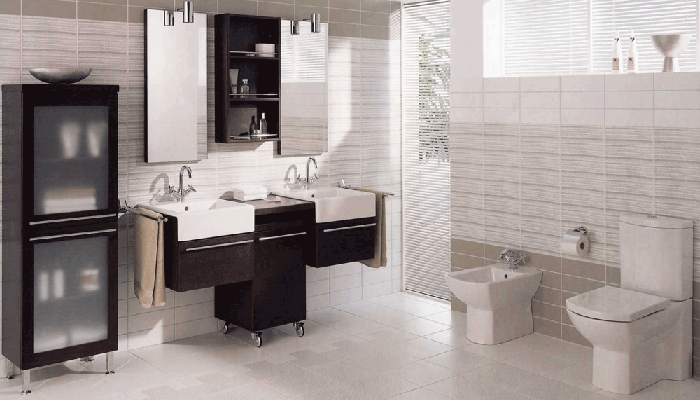 The bathroom is the dampest area in the house; making it an ideal environment for bacteria to grow if left unchecked. People have a tendency to leave the bathroom as it is rather than make bathroom remodeling plans as they feel it is a room that nobody but they can see and use. But wouldn't you want a bathroom that always smells fresh and is always neat and clean?
Taking a shower in a beautiful and clean bathroom is something everybody should allow themselves every day. It isn't even that difficult to do, the better looking your bathroom is, the more inclined you will be to keep it looking pristine. Having a good looking bathroom also leaves a good impression to any guests who happen to use it.
Making bathroom remodeling plans can be difficult but the end result makes it all worth it. Take the time to look at things you want to put in your bathroom or what you want your bathroom to look like. You should pay just as much or even more attention to your bathroom remodeling as you would with other parts of your home.
The best way to start your bathroom remodeling would be to visit a bathroom showroom. Here, you will find all sorts of deals on different bathroom fixtures. A bathroom showroom displays selections of accessories such as faucets, and lighting styles, etc. Usually, latest bathroom trends are displayed. You can have find assistance in looking for what you need and there will be designers there who will give you tips or suggestions on how your bathroom remodeling should go.
Visiting a bathroom showroom gives you options; whether you are remodeling or fixing a part of your bathroom. You won't have to rely on imagination alone when trying to picture what your bathroom could look like, Designers and contractors will be able to give you a clear picture of this the moment you ask for suggestions and give them your budget.