Posted on January 10, 2019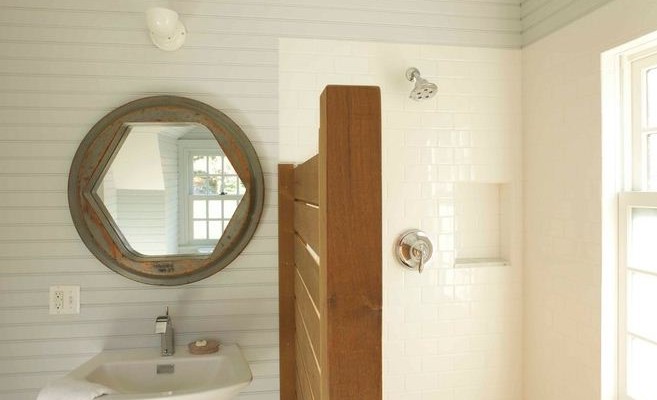 We all have that vision of our ideal bathrooms in our heads: a nice tub, a spacious shower, a nice vanity, beautiful flooring and wall tiles, and one of the paintings of our favorite artist hung on the wall. We can all dream, but is that as far as we can get. Sure doing a remodel is expensive, but does that mean we cannot make our bathrooms look and function better? Of course not! While doing a remodel is probably the only way we can achieve that dream bathroom, there are nonetheless ways on how we can improve the aesthetics and functionality of our bathrooms without spending much. So if you are aching to makeover that dull and gloomy bathroom, here are some of the easiest tricks you can do on your own to make it look and work better:
Replace that traditional plastic shower curtain with a pair of beautiful drapes and tie them on both sides as what you do with your living room curtains – Doing a bathroom remodel usually involves drastic changes to structures and replacements of important fixtures. However, making your bathroom look and feel better on your own does not always have to involve huge changes. A simple change such as replacing the traditional shower curtain with beautiful drapes can actually create a significant and lasting effect. You may have a small tub, but with this simple makeover you will be able to make it the center of attraction in your small and simple bathroom.
Painting the wall or choosing bold tile colors – This is especially applicable to small and boring bathrooms. There is no use to be mediocre when it comes to wall paint or tile color. Either you go big or go home in terms of color. If you have a small bathroom, might as well give it an interesting character; and bringing in vibrant colors is an easy way to achieve this.
Bring in a funky mirror – We all know how essential mirrors are in a bathroom. Aside from being an important element in the vanity section, it helps diffuse light and makes the room look more spacious. Another easy way to makeover your bathroom's look is by replacing that plain, rectangular mirror with a unique/funky mirror. You can easily get one from flea markets and garage sales. Be creative and resourceful, because sometimes it is the little touches like this that makes a huge difference.
Sometimes, a bathroom remodel really becomes necessary; however, improving your bathroom's appeal does not always have to be as expensive and drastic as a full blown remodel. Keep these tips in mind and create an easy new look for your bathroom without spending a lot.