Posted on November 25, 2018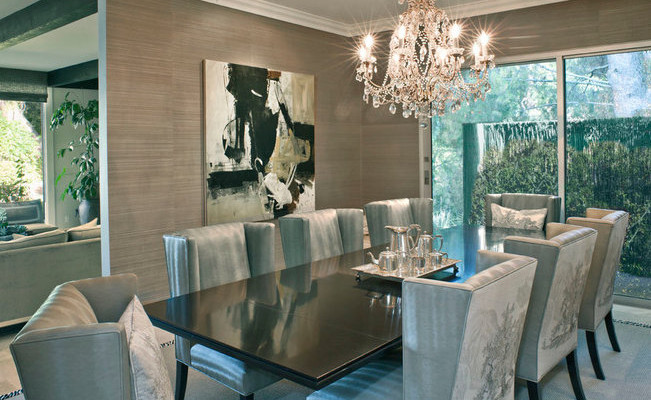 While some people have the capacity to do apartment remodeling projects from time to time, to others, this kind of project remains a dream. When looking through dining room designs from interior design magazines or displays in home centers for example, we all have wished we have the same in our house; which is natural because who would not love a great dining room, right? However, the truth is that dining room makeovers should not always be extravagant. If your objective is to create a fresh, stylish look for your dining room, there are ways on how you can style your dining room like a professional decorator. Here are a few tips to get you inspired:
 Take out those art pieces and have them displayed in your dining room – Who ever said are pieces are for the living room only? The dining room is more than just a place for eating with family and friends. It is a place where you stay together to chat and bond, and good ambience will not hurt. Transform your dining room like a real professional designer by adding in interesting art pieces like framed painting of different sizes and tabletop sculptures as centerpieces or as accents for that side table.
Display a charming tea set – You would not know how much different simple things could do to a room until you try them. So do not let those beautiful teacups and pots from grandma rest in the cupboards. Place them on an equally charming tray and use your new table centerpiece. Consider adding a table runner to complete the effect.
Display plates on the wall instead – Yes, you read that right. You may try displaying beautiful plates on the wall. Wile some people get their plates painted on before mounting them on the wall, some simply display a their finest plates; which makes sense because plates should not be kept in the cupboards because they are special. Instead, you should show them off. Aside from clearing some storage space, you also get to create a new and artistic look for your dining room.
Apartment remodeling sure is a lot of work. However, it should not be intimidating. Transforming a room is not always difficult to achieve. And while it always helps to consult experts when remodeling, it also takes one's creativity and resourcefulness to do great things outputs from simple tricks like the ones above.