Posted on February 24, 2019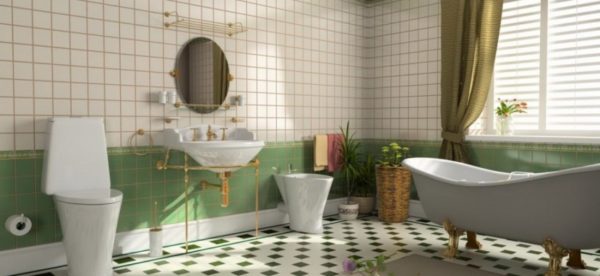 Looking for ways to make your bathroom more impressive looking? Careful planning and design of your bathroom lighting should do, and you would be surprised at the marvelous results you can get with not much effort.
If your bathroom hasn't been redecorated in a while, your lighting fixtures are probably long overdue for replacement. You could take this opportunity to change out the old lights for more modern fixtures, enhancing the functionality of your lighting and producing a classier look. You could also install spots of accent lights at strategic areas of the bathroom, reducing the harshness associated with single overhead lights.
If you want a more elegant bathroom lighting option, it might be worth installing one or more chandeliers depending on how much space you have to illuminate. Chandeliers have been making something of a comeback in recent years, and they have been used to marvelous effect in more traditionally-styled bathroom designs. Also effective at reducing the harsh light of overhead fixtures, chandeliers can provide a warm, soft halo of light that makes any bathroom look great.
You should also make sure that you have adequate–and proper–lighting on and around the sink area. Sconces work very well for this particular purpose, and they produce a more flattering effect by reducing shadows and softening the harshness typical of overhead sink lighting. Sconces also serve as impressive design elements in their own right, and they can make your sink-counter combination look classier and more elegant.
Consider installing a dimmer system for your bathroom lighting. Light requirements will change throughout the day and into the night, so it doesn't make much sense for your lighting to remain constant. With a dimmer system, you can adjust the light to the appropriate level depending on what time of the day it is and how much light you need.