Posted on November 28, 2018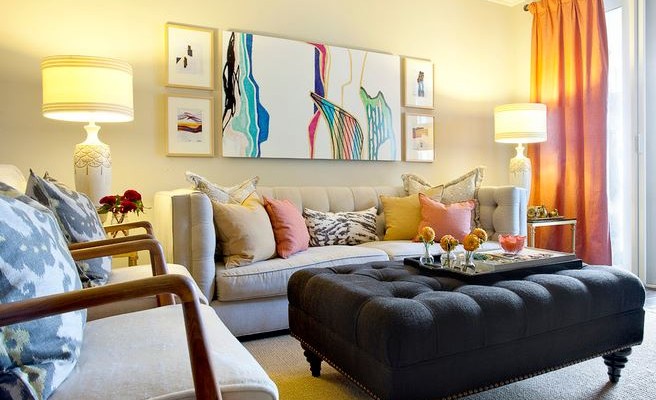 The fireplace is always an important element in any room regardless if it is actually working  or not. There is simply something romantic and intimate about this corner of the house that makes it a great focal point or element. While fireplaces as often good as they are, they will also need some updating and revamping from time to time. Who would not want an always interesting focal point in a room right? Apparently, there are many ways on how you can keep your fireplace interesting. So here are a few ideas on how to revamp that dull fireplace, which you can try on your next apartment remodel:
Give it more life – a fireplace gets more alive during cold seasons, and during warm weather, they are usually dormant. During these times, it is important to keep the element alive by bringing in plants and natural elements like sunlight from the windows. Indoor plants will instantly liven up that part of the room through their natural appeal. More importantly, indoor plants also make the air inside the house cleaner.
Play with paint – Painting the walls is a quick way to give a room an instant facelift. And when talking about a dull fireplace, some nice and catchy paint color can also do the trick. You may built custom walls or storage around the fireplace, then paint it an interesting color that goes well with the rest of the room. Be sure to use safe materials though, you would not want to worry about having fire-hazard materials and paint when it is time to light up the fireplace.
Make it cozy – Nothing ever beats a cozy winter by the fireplace with a hot cup of chocolate. So if you're your fireplace needs some cozier makeover, give it some revamping on your next apartment remodel. Treat yourself and the entire family to a warmer retreat during cold seasons by making the fireplace a more comfortable hang out. Bring in more comfortable fireplace seating such as bean bags, some sophisticated ottomans, or newly upholstered benches. Aside from having cozy seating, these new elements can improve the dynamics of the room through their color and texture.
Having a fireplace in the house is always a treat. However, if not kept properly, your fireplace may just end up as an uninteresting chimney. Making over a fireplace should not always be complicated and expensive. One can simply hang a new painting on top of it and immediately transform its look. The more important thing is that while you make over that corner of the house, you also improve the room's fireproofing and safety configurations.