Posted on March 11, 2019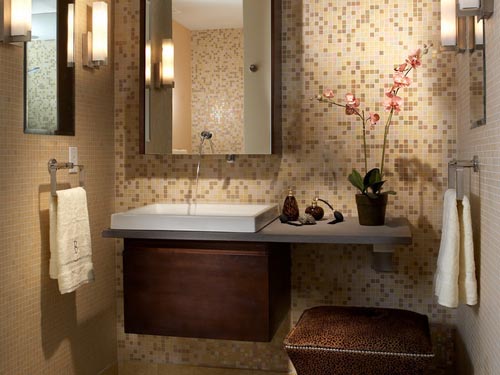 Do you want to have a bathroom fit for royalty but you think don't have enough space?
Don't lose hope because you can make it happen through creativity alone. Modern technology will also be a big help when you look to turn impossible things within reach. When you consider remodeling your bathroom that you feel is small and lacking in space, you might want to consider these 3 "R" in your bathroom remodeling plans.
Re-assess
This is the planning part. Have a detailed observation of the current look of your bathroom. There might be something wrong with the architecture which makes the space small. Sometimes, it is not the size that has a problem; it is how it was done.
Assess if there are fixtures that are seldom used. You might want to omit that in the remodeling and focus on the mostly used only. Consolidate your plans with a bathroom remodeling expert and make sure you use all the tricks available to you to maximize space.
Recover
Before remodeling, you might want to recover the items, fixtures, and furniture that you can still use. This is so you won't have to spend much.  With the savings you get, you can focus buying new sets of things that you use frequently inside the bathroom. It can be a new shower, new sink, or new closet. Since you are remodeling to fit in the kind of bathroom you like to have, you should consider additional fixtures such as a tub and sauna.
Remodel
It's now time to do the bathroom remodeling. Everything must be accomplished according to plan. Always be in contact with your contractor. During the remodeling process, there might be additional recommendations from your contractor; you should be open to that but as long as it is within the budget or very helpful.