Posted on October 25, 2019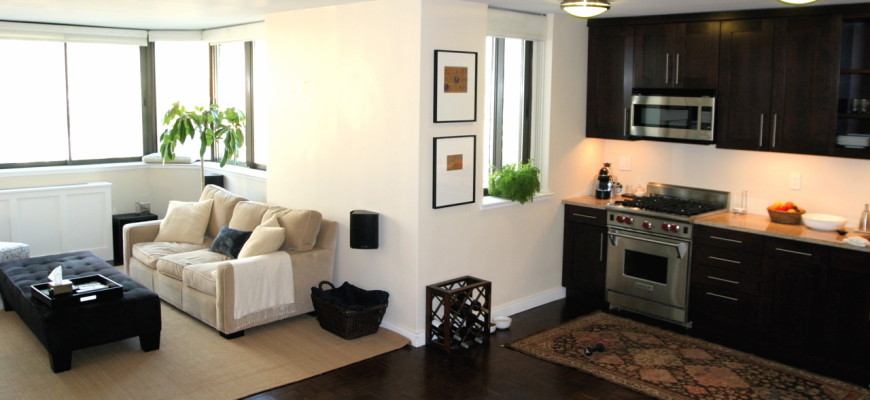 Have you ever had those moments where you will pass by a neighborhood and you see this house that you just love to look at over and over? You know those houses with styles that do not seem to age or go out of style. And you tell yourself you'd have the time of your life if you could live in a house like that. The truth is, much like fashion, designing a house truly is a form of art. Designers are artists that mix and match elements, colors, fixtures, materials, and themes in order to come up with memorable homes. However, while we can all dream of that total home makeover, sometimes, it is just difficult to picture it becoming real especially when faced with space limitations and budget cuts. Take homes in New York City for example. It will take a great deal of money in order to remodel an NYC apartment into one classy and sophisticated scene. Moreover, NYC homes usually are space-limited, making it difficult for homeowners to pull through total NYC remodel projects that will truly satisfy their sense of style. But apparently, timeless styles can indeed be attainable. By just being resourceful and creative, you can actually achieve that stylish NYC home you have already dreamed of having. Here are a few timeless design inspirations to help you with the motivation:
Art deco – There is probably nothing else that exudes as much sophistication and artistry than the art deco style of interior design. This is the style that does not seem to go out of style as its form of artistry mixes modern and traditional elements. It is a combination of traditional, classy furniture, with contemporary art perspectives. A designer will not discourage you to go with art deco for your NYC apartment, because with just the right choices of furnishing, you can definitely achieve this artsy feel in your home without having to make it look too crowded.
Minimalism – Minimalism is all about slick and simple elements that will make your NYC apartment more spacious. For a person who knows how it is like to live in NYC apartment, this sure will sound a great idea. Minimalism is all about light colors as well as the unfussy and uncluttered feel in a room. This style is best if your objective is to make more room and save up on bulky furniture.
Traditional country style – If your objective for that NYC remodel however is to give your apartment a homier feel, then the traditional country style theme will best suit your house. This style is all about plaid curtains, traditional tiled kitchen backsplashes, wood elements and the stereotypical comfort of the good old country homes. This is a timeless design inspiration, especially in urban settings, as homeowners will naturally want their houses to be like an escape from all the hustles and bustles of the city life – thus making it a great interior design style for NYC homes.
You will never achieve that dream home by just staring at design inspirations. Have the will to make it a reality by taking these design ideas in mind and undertaking that NYC renovation one creative step at a time.