Posted on August 5, 2019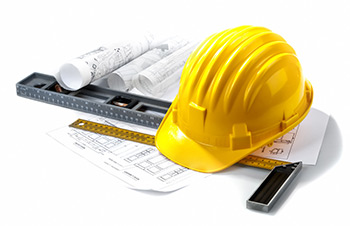 Undergoing full apartment renovation is a tedious process that requires a lot of time. Oftentimes, the renovation doesn't reach completion ahead of time due to unforeseen delays in the delivery of materials and project execution. These delays, however, can be avoided with proper planning and preparation, especially when it comes to material selection. If you're in the process of having your NYC apartment renovated and you want to ensure that everything finishes right on time, the following tips will most certainly help you. While there's no guarantee that you won't go through some rough patches along the way, if you ensure the following things are in order, it would be easier for your contractor to accomplish the project right on schedule.
Materials
If you're undergoing full apartment renovation, you'll most likely be replacing a lot of materials and fixtures in your apartment. Material selection is often one of the most challenging aspects of remodeling so you should make sure that you finalize your material selection before the renovation starts. Materials for windows, cabinetry, and flooring are some of the most important to finalize beforehand. With the number of options for flooring, tiles, wood, and windows, it can be completely overwhelming to make a choice. The first step would be to finalize the materials you want. Make sure you're absolutely certain of your choices so that you can order them at least a week or two before installation. This will ensure that they arrive on time and would prevent any possible delays on delivery.
Renovation Blueprints and Scale of Work
Once you've discussed with your contractor the scale of the renovation, ask for the final renovation blueprint before the work starts. This is crucial because you will have to submit the plans to the New York Department of Buildings in order to secure a permit. Having the blueprint ahead of time will also allow you to make changes should you wish to and finalize all aspects of the project. Do not start the renovations without this, as it can cause much delay if you don't have a list of everything that needs to be accomplished.
Avoid Making Last Minute Changes
Unless absolutely necessary, avoid making changes to your final plans. Changes cause delays and can add to the expenses of your renovation, especially if such changes would require securing additional permits from your building's association or the D.O.B. To save time and money, make sure you stick to the original plan when undergoing full apartment renovation.