Posted on November 15, 2018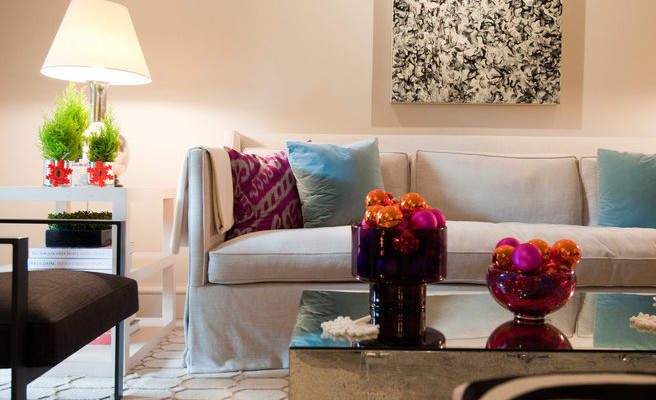 The holiday season is always a time of merriment. It is also during this time of the year when people love decorating their houses in order to make them more inviting and engaging for their guests. Who would not want to have happy guests during the holidays, right? However, holiday decorations often intimidate some homeowners who are rather cash-strapped at this time of the year. While other people have the ability to do complete apartment remodel s for the holidays, some cannot even afford a decent tree. But should holiday decoration be expensive? Will it not be more fulfilling to make people happy knowing you did not shell out as much cash? Yes, this is possible. So if you are wondering how you can prepare your home for the holidays in more practical ways, here are a few tips to help you out:
Gather colorful, inexpensive candies, put them in jars and use as centerpieces – Sweet treats are always a delight for both young people and young-at-heart's. Collect all the left over sweets last Halloween and buy get some more from your local supermarket. Aside from being very easy to do, this will not cost you much. As a matter of fact, several decorators are encouraging this method to their clients. As it appears, a festive and sweet decoration does not have to expensive!
Bare branches, jars and greenery – Aside from being economical, this trick is actually good for the environment as well since you are using natural elements from your own backyard. Collect some bare branches – ideally those that are strong enough to hold ornaments – place them in huge, beautiful jars or vases, then decorate them with inexpensive Christmas balls that you can get from any craft store. Place some green wreath around the bottom of the jar, and if you have extra fairy lights hanging around, it will be a great decorative element too. Even professional decorators would tell you this is a great alternative for huge, expensive Christmas trees!
Glass or bottle rack with fairy lights – You will of course need to bring in that festive spirit in the kitchen since this where the family will prepare that hearty Christmas dinner. For this trick, you will only need some twinkle lights and your glass or bottle rack. Wrap the lights around the jar and let it light up your bar with a beautiful glimmer. This trick is not only practical but is actually a very charming sight.
The holiday season should not be about all the expensive ornaments we decorate our houses with. It must always be about the spirit of hope, giving and new beginnings. Hence, while an apartment remodel sure will instantly transform your home into an instantly festive venue, there are still more practical ways on how you can bring the holiday spirit into your home without spending too much. Keep these tips in mind and keep the cheer of the holidays alive in your home.