Posted on January 28, 2019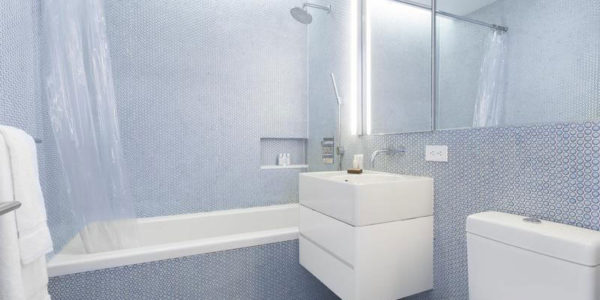 Planning your bathroom lighting might seem like an easy matter–and it is–but you do have to give it some thought in order to get the best possible results and to avoid costly mistakes. Here are some tips on how to go about choosing lights for your bathroom.
Make an assessment of your bathroom's size. For small bathrooms, a single light may be sufficient. For larger bathrooms, it may be necessary to install vanity lights over the sink and even additional lights in the bath area.
Determine what types of bathroom lighting are appropriate for specific areas. This will vary depending on your particular needs. If you have children for example, you may want brighter, more direct lights over the tub. You may also decide that you need more–or less–illumination around the sink.
Figure out how much natural light you have…and use it. Natural light is a commonly underutilized resource and a skylight is a great way to put it to use. You might find that you actually need less artificial light than you initially thought, especially if you have natural light streaming into your bathroom throughout most of the day. Part from helping you cut your energy bill, natural light also has a more flattering effect on some people.
Plan for your nighttime bathroom lighting as well. Not all lights will be appropriate for daytime as well as nighttime use, so plan accordingly. It might be best to go for lighting fixtures that provide sufficient illumination without casting any shadows. These types of lights tend to work equally well no matter what time of day.
When choosing a light to install over the mirror, it would be best to go with a horizontal design. These types of lights will minimize shadows on your face while you groom and will give you equal illumination all throughout.