Posted on January 18, 2019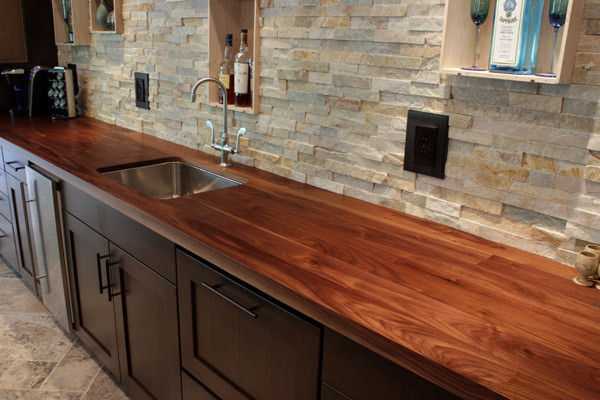 Kitchen counters are notoriously difficult to remodel and redesign with any degree of style. This is because they primarily serve a utilitarian purpose, and any attempt to dress them up is soon doomed to failure as the clutter piles up. Small wonder then that many people don't even bother to design their counters too carefully, leaving much of the task to chance.
That being said, there are many things that you can do to prevent your counters from falling into disarray. The first thing you should do is to make sure that your appliances don't take over the entire counter top. This can be quite a challenge in itself as many appliances will have to remain on the counter for convenience's sake. A good way to deal with this issue is to make sure that you have enough electrical outlets on either side of the counter. Clutter often results from having to situate all the appliances so that they have easy access to a single wall outlet, so making sure you have as many as you need is a good way to circumvent that issue.
Appliances that aren't used very often can be stowed away in a cupboard or cabinet until they are needed. The appliances that you do leave on top of your kitchen counters should be reasonably attractive and don't detract or distract from your overall kitchen design.
You don't necessarily want to leave the entire counter top bare either. Some common kitchen items can actually serve as decorative elements, apart from their utilitarian functions. Cutting boards are perfect or this purpose, particularly if it a nice-looking wooden one. You might also consider placing potted herbs and other edible plants on your counter. This will provide a welcome decorative touch and remain within easy reach as well. Other items that look good on your counter top as well are bottled cooking oils, fresh fruits and/or vegetables, and cooking ware.