Posted on December 16, 2018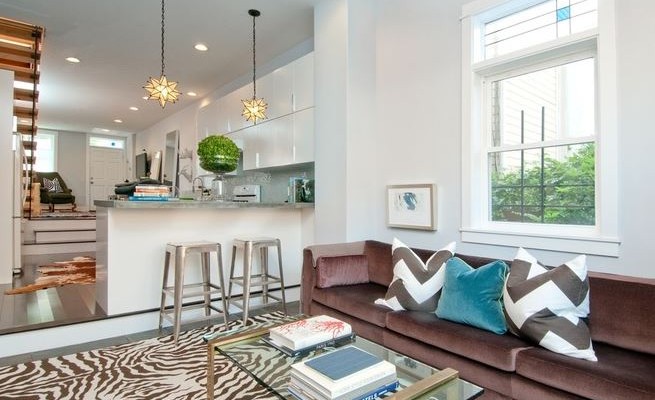 Reupholstering couches and chairs are a great way to do a living room remodel. Aside from giving the furniture brand new covers, you are also able to create an instant facelift depending on how well you choose the prints – this is the problem most homeowners encounter. Choosing prints for furniture and throw pillows can be really difficult and confusing. Sometimes, things can get monotonous and boring, and sometimes things can get over-the-top. You would not want to make your living area a circus, would you? Hence, if you need help on choosing the right prints on fabric and furniture, here are a few tips you can consider as you makeover that living room and practically any other room in your apartment:
Floral – Floral prints are timeless, light and very romantic. If you are an independent woman who wants to show a nice touch of femininity in your living area, this is a great print for you. Floral prints practically go everywhere! This looks good on curtains, beddings, upholstery, pillows and wallpapers. A good match for floral prints would be stripes with more subtle colors. Since florals can be overpowering – depending on the size of the prints – you need to choose a more relaxed print to go in the background. In this case, striped print is a very good option.
Animal prints – If you prefer a more eclectic look for your living room remodel, animal prints are a good choice for you. Animal prints are vibrant, fearless, sassy, mature, and can be very glamorous. It exudes an outgoing and a very confident attitude. It goes well with beddings, pillows, rugs, drawer liners and artworks. Matching animal prints can be tricky though. Since there is a lot of attitude in this kind of print already, you will want to match it with something that will only complement its texture and color. Pair it with velvets and shiny fabric. This combination with make your apartment look very stylish.
 Plaid – This print easily remind us of the country lifestyle and cowboys. However, aside from the Southern American vibe, it also exudes classicism from the English, French and Scottish cultures. Plaids go well with headboards, curtains, and upholstery. Since plaids can be very simple, you may pair them with fabrics with solid colors and similarly colored florals. You need to be extra careful with plaids though. Make sure the alignment of the lines are alright and the fabric is well sewn.
Doing a remodel is a complex task. There are a lot of factors to consider and the entire process can easily confuse you. So give yourself a break and make choosing prints an easier task. Keep these tips in mind and make that living room boast with beautiful and well-matched prints.