Posted on July 25, 2018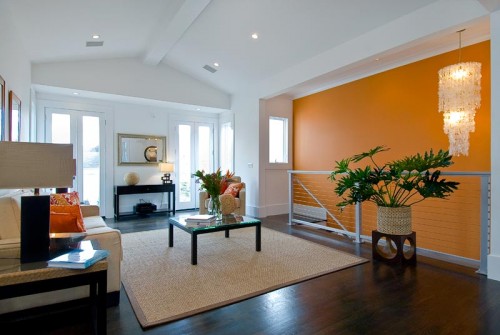 Don't let the concrete walls of the city buildings and the lack of greenery in the city take summer away from you. Even if you're spending your entire summer in the concrete jungle that is NYC, you can bring the brightness of summer right into your home for your own little escape from the busy streets of the city. Whether for big or small spaces, these three summer paint colors will certainly brighten up your New York apartment regardless of the time of day and if you end up loving it so much, you can keep these colors even through the changing of the seasons.
Green
Just because you don't have a garden in your New York apartment doesn't mean you can't enjoy some greenery in your home. Apart from adding a few potted plants here and there, you might want to opt for a green paint color for your living room. Whether you prefer a dark shade of green or something a little lighter, you can explore different shades to find the perfect one that complements your interiors.
Yellow
Everyone agrees that the color yellow can instantly brighten up any space. If bright yellow is too much for you, you can go for a lighter pastel color or just use bright yellow as an accent color for one area of your living room. Yellow is a great color to experiment with; you can match it with other brightly colored interiors or with more muted furniture and interior pieces if you want something subtler.
Orange
Orange, just like yellow, can brighten up any room. With the right shade, you can't go wrong with an orange wall. If you want something more cheerful that reminds you of summer, go for coral or tangerine orange but if you want something more muted and rustic, go for a burnt orange color, which goes great with wooden interiors.
If you're not too comfortable painting your walls in a color that isn't neutral, you can always just use it as an accent color. With a few pops of color here and there and some summer interiors and fresh blooms, you can easily turn you New York apartment into a summer house right at the heart of the city.