Posted on September 25, 2019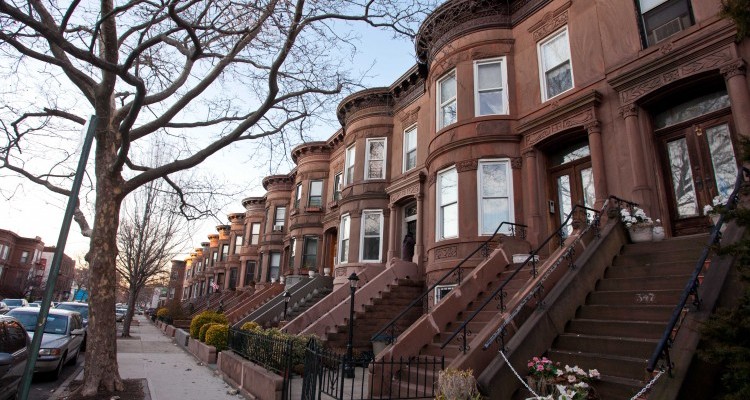 Much of New York City townhouses were built way back in the 19th century and make up a large part large part of New York history because of their architecture. While you own the townhouse's exterior when you purchase it, if the property is located in one of New York's historical districts, it is under the protection of the New York City Landmarks Preservation Commission. As such, owners who want to undergo townhouse renovation must not only apply for a permit from the NYC Department of Buildings but they are also required to secure a permit from the LPC for approval especially of exterior work.
Applying for a Permit from the LPC
If the exteriors are part of your townhouse renovation plans, then securing a permit from the LPC is definitely a requirement. To obtain a permit, you must fill up an application form and submit it along with the latest photos showing your townhouse's current condition and as well as a detailed list and blueprint of all your planned repairs and changes. When you submit your application, the commission will assess if your proposed renovations are possible and issue you a permit that suits your renovation plans.
Exterior Walls and Foundations
Most townhouses in New York have wood, terra cotta, stone, or brick façade surfaces. While some townhouses in historic districts have facades that have been replaced with artificial stone and aluminum sidings, the LPC encourages owners of these townhouses to preserve the original structure as much as possible. This means replacing blocks and sidings with a material of the same quality as the original. You will need to secure a permit for replacements and repairs of exterior surfaces but if you are merely repainting it to the same color, you will not need to apply for a permit. Any other major surface work will require approval by the LPC.
Doors and Windows
The LPC also has strict regulations against changing the doors and doorways of historic townhouses. 19th century townhouses typically have very intricate doors and doorways and owners are encouraged to preserve its original design. If you plan to change the color of the door to a different color, install lighting fixtures, doorframes, or replace wooden parts with glass, and add an intercom, you will need to secure a permit.
The same rules apply to townhouse windows. If your townhouse renovation plans include changing window frames and styles, you will need to secure a permit but you have to be realistic with your expectations.  Since the LPC's main concern is to preserve the historical integrity of these townhouses, you will likely only be allowed limited changes to the windows unless the commission approves it.
Owning a historical townhouse in New York will not only give you great pride but also great responsibility. While you have complete creative control over the interior of your townhouse, you have to expect that there are going to be a lot of restrictions when exterior townhouse renovation is concerned.