Posted on December 16, 2018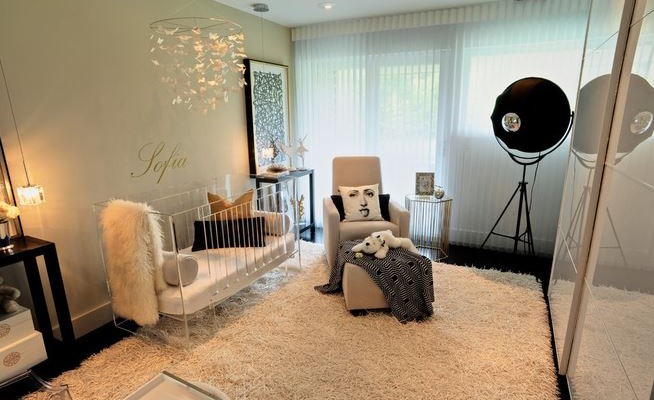 Although your baby does not have the ability to express his or her opinions about your design preferences for the house, it does not mean that he or she is not able to appreciate a good patterns and interesting furniture. In as much as we, as adults, want our bedrooms to be stylish and reflective of our personalities, our children deserve the best for their nurseries too. They are part-owners of the house too, so a beautiful home will always mean a beautiful nursery for the little tot too. There are many ways on how you can beautify your kid's nursery; however, some of these techniques are very generic. It pays to make your children's nurseries a bit more interesting as when they grow up, it will take you less effort to reinvent it to something more fascinating . So if you are doing an apartment remodel, here some artistic ideas you might want to consider in making over your child's nursery too:
Whimsical – Do not be afraid to be playful when it comes to designing your kid's nursery, as that is just how they are as children – playful and dynamic. Brighten up your child's room with bold colors such as yellow and black. Try bold patterns and accent that will definitely rouse your child's visual exploration and curiosity. Try to put up an accent wall with an interesting wallpaper or texture. Get that animal-printed rug, and place the crib strategically at the middle of it.
Modern – If your apartment remodel is following a modern artistic perspective, why not do the same for the nursery? Modern means slick, shiny and sophisticated furniture. Aside from being a functional design for small homes, this can actually be something your child can grow into. Remember that as the years pass, your child will grow and will want different things than when he or she was younger. Giving the nursery a more modern appeal will make it easier for you to go by these years and the modernity of the room's design gives it a safe and a generally-acceptable look.
Classic – There is a thin line between being classic and being traditional. Traditional design is something that has been done for years. People have been so used to it that is why it is often a generally-acceptable design. Classic on the other hand is a combination of colors, elements and prints that never goes out of style. This may just be the safest way on how to design your child's nursery. Try putting up neutral shades of paint for the walls. Hand similarly colored and coordinating draperies. Invest on a small-scale chandelier too to mix classicism with sophistication. Aside from being a beautiful bedroom design to invest on, this could also be something your kid can grow into.
When designing nurseries, a lot of people hold back when it comes to artistic inspiration as they want their children to have a safe and traditional room to grow into. However, have you ever heard a child complain about a beautifully-designed nursery? Do you think that beautiful accent wall will affect his or her formative years negatively? Of course not. As a matter of fact, these artistic touches could even get your children started early on appreciating design and artistry. So do not hold back, let the artistic parent in you reflect through your kid's nursery.