Posted on May 14, 2019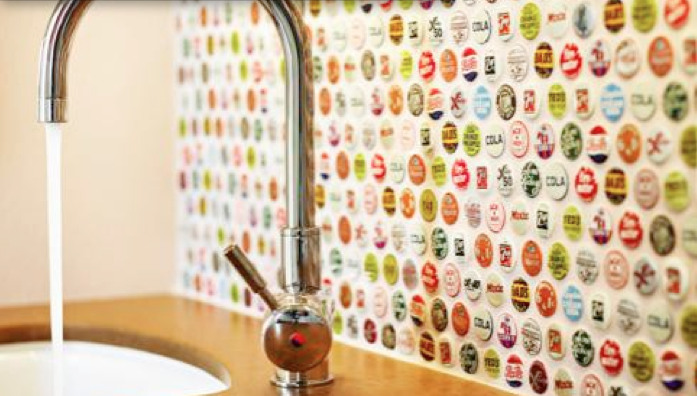 Kitchen backsplashes serve both form and function. While they are commonly made from decorative tiles, there are a lot of other unique options for kitchen backsplashes that you can explore. When it comes to designing and furnishing your own home, sticking to convention isn't always a good thing. Have you ever thought of recycling certain materials so you can use them for your home? The next time you undergo kitchen remodeling, try to be more creative and innovative by using recycled materials for certain parts of your home. Your space won't only be more unique but your wallet will thank you for it. Below are three unconventional options for kitchen backsplashes:
Windows
While using windows for backsplashes isn't always a viable option for apartment owners, if you're lucky to have your kitchen next to a wall that opens to the outside then take advantage of it and have a window backsplash installed. Glass is easy to clean and it also solves space and lighting issues, as windows can really open up a space. Ask your kitchen remodeling contractor for possible window options.
Street Signs
Discarded street signs, when compiled together and used as a backsplash, can add so much character to your kitchen. You'll also be doing the city and the environment a favor by recycling these signs. You can have them cut by an expert and use a clear coat to seal them. You'd be surprised at how great these street signs would look in your kitchen when installed properly.
Bottle Caps
There's always an abundance of bottle caps so you'll easily find enough to use for your kitchen backsplash. Start collecting bottle caps and have them installed on your walls as a backsplash. You can stick them unto plain concrete and use a clear coat of sealant to seal them off. They'll look great especially if you use a variety of bottle caps from different bottled drinks. This will not only save you money but it'll also give your kitchen a unique twist.
When undergoing kitchen remodeling, you don't always have to spend an arm and a leg to make your space stand out. In fact, it's the materials you least expect to see on a kitchen that really gives it charm and flair so the next time you're struggling for ideas, look around you for things that you can recycle.