Posted on October 22, 2019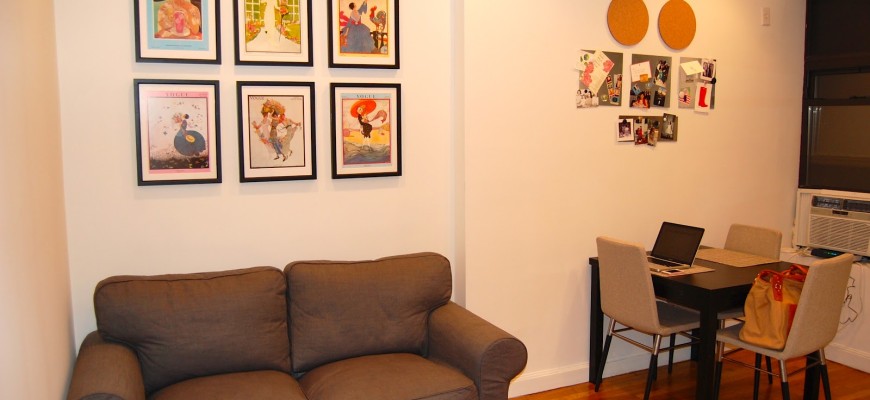 As an independent person who is constantly seeking ways on how to make it on your own, there is probably nothing more thrilling than finally getting your own place. And when speaking of making it on your own, no other city speaks better of the thrills of independence than New York City. Apartment living is the most characteristic of NYC life. However, considering the rent prices in NYC, most people opt to share their apartment with friends to lighten up the bills a little. It is mostly fun sharing an apartment with a friend or a family member; however, when it comes to doing an apartment renovation, things may become more complicated than you expect. Sharing an apartment can be complicated on its own considering how you and your housemate's personalities may differ. Doing an NYC remodel becomes even more complicated as there are more things you need to consider such as the limited apartment space and the higher costs of materials and furniture. Hence, to make this apartment renovation much easier for you, here are a few of the good and the bad things you may encounter while doing an NYC renovation of a shared apartment:
Getting new pieces of furniture will be easier – Budget-wise doing a renovation with a housemate with be a lot easier. Getting new furniture on your own may be a challenge; however, considering you have someone else to share the costs with, it will be more of a breeze.
Setting personal and shared spaces can be challenging considering how small NYC apartments usually are – Most apartments have limited spaces, but NYC apartments famous for being smaller than others. It isn't likely that you will have your own bathroom, and even if you have your own bedrooms, you may nonetheless be sharing a thin wall in between these rooms, so privacy can still become an issue. Having a small apartment may also mean having a small living area, dining and kitchen. Hence, you may not be able to have both groups of friends over at the same time.
 Renovating the apartment becomes a shared creative, collaborative effort – Anything becomes much easier when done with a partner. Most of the time, people need to consult an expert designer to get things right; however, when sharing an apartment with someone, you get to consult each other on what looks good, and get to exchange ideas from different backgrounds and perspectives.
You both will have to agree on a set of rules – Even if you are sharing an apartment with a sister or a brother, both of you will definitely want to set rules on privacy, who does what, and a lot of different things. When making major additions, you may want to discuss its usage between you and your roommates.
Thriving in NYC is hard on its own. Do not make your apartment life harder by being stubborn and thoughtless about your housemate's rights. Keep these insights in mind and make apartment living easy for you and your housemate.