Posted on September 20, 2019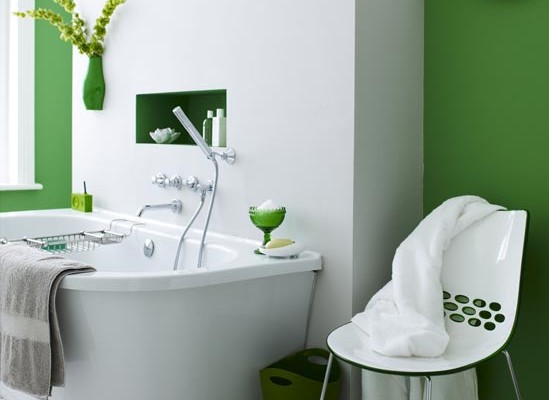 If you are considering New York bathroom renovation plans for your home, try factoring in green technology. Nearly everything in our lives today is done inefficiently and uses up more energy than it requires. Our resources aren't as abundant as it was some decades ago and it shows in several different ways. The options and available ways to use energy is now dramatically changing and it is a change that is very much welcome as it will help us maintain our standards of living while minimizing the harm we are causing to our environment.
New and efficient technology is slowly starting to dominate the world today and it has several advantages — not just for us, but for everything all around. Soon everybody will go green not simply because they have no choice but because it is the better solution overall as it results in saving money and keeping things clean while reducing the harm we our causing the environment.
New York bathroom renovation experts will tell you that going green is easier than you think. Below are few things you can do around the house and include in your list of bathroom ideas to help you use energy much more efficiently.
Replace all old outdated light bulbs for more modern, energy efficient LED or CFL bulbs. This would be the easiest and quickest change. Most modern new bulbs take up significantly less energy and provide more light. In older bulbs, majority of energy escapes as heat rather than light. Doing this will lead to a noticeable amount of money saved on electricity bills.
Take an interest in your bathroom fan. Several bathroom fans in New York are outdated, noisier than they need to be, use up too much energy, and are inefficient when it comes to removing moisture or odor compared to newer models.
Hot water heaters are one of the most energy hungry appliances in your home. It would be a good idea to change your old hot water heater for a solar powered hot water heater. You will see dramatic results in your next utility bill.
Look for low pressure alternatives of toilets and showerheads. This will save several gallons of water every day and will bear very little change to your current lifestyle.
Several New York bathroom renovation projects are factoring in green technology whenever they receive new job orders. When it all comes down to it, you are doing more than just saving a lot of money and making your home more efficient; you are also doing your part in making sure that any energy you use is energy used efficiently. You can be producing less waste than several other people and it won't just be you who comes out of it better in the end but the whole world too.
Contact a New York contractor at kbremodel.com and get free consultation advice on your bathroom along with a free estimate.